American Beauty a.k.a. "Posha"
May 14th 1992 - October 26th 2008
Posha was the one who started it all. I rescued Posha when I was just 16yrs old. She was a Dutch Warmblood/Thoroughbred cross mare who I pulled before she was shipped to slaughter after being purchased by a kill buyer. Born with a severe grade 4 club foot which was never fixed as a foal Posha exhibited a lame gait in the ring which lead to her sale to a kill buyer. I had Posha for 10 years and tried every which way to make her comfortable and happy...I never gave up on her. Finally in the late fall of 2008 the Veterinarian advised me to euthanize her bc she had severe rotation in her coffin bone which caused her a great amount of pain. She will always be missed, the barn will never be the same without her. Goodbye my sweet mare...I will love you forever :-(
LOPER
198?- October 29, 2009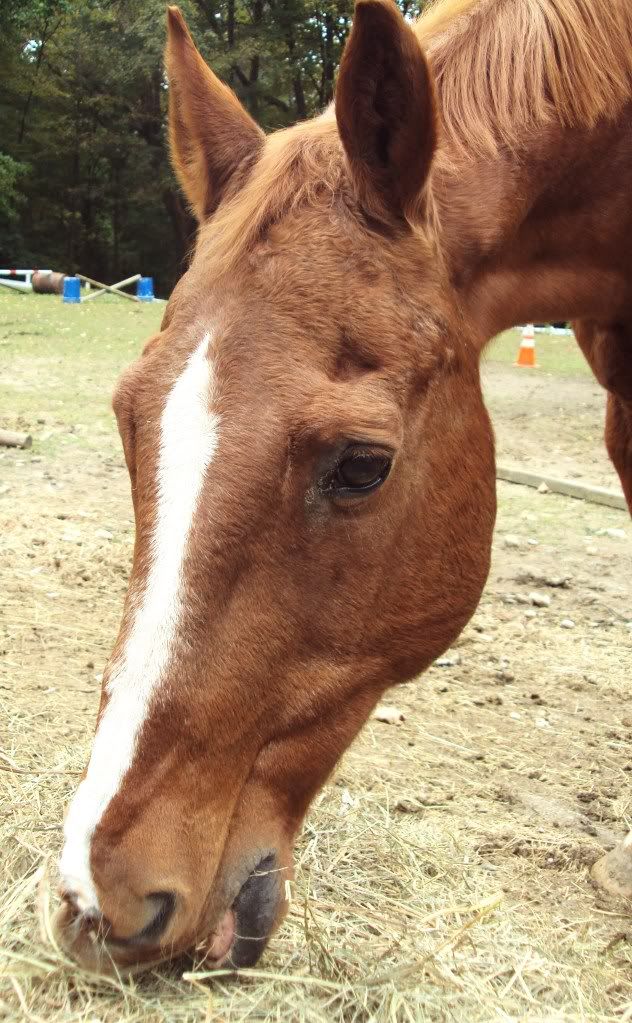 Loper was rescued from New Holland Auction in June of 2009. He was an amazing old boy with a heart of gold who will be greatly missed. Sadly the decision was made to euthanize Loper due to severe and progressive Degenerative Joint Disease which was making it unable for Loper to get around and causing him great pain. He was laid to rest at Kimberly Farm with his friends and family around him. Rest in peace my sweet boy.
BLACK MACK
1994-2010
Black Mack aka "Mackie" was saved from a PA direct to slaughter lot in October of 2008 by SRF. He was a big, handsome and gentle boy who had put in his time on the roads of PA as a buggy horse only to be road foundered and dumped in a kill pen by his uncaring owners. We nursed Mack back to health and placed him in an amazing home with his Momma, Elaine of Goshen, CT. Mack died suddenly and tragically in a freak severe electrical storm on September 8th 2010. He was taken away from us far too soon but he will live on in our memories.
REST IN PEACE MACKIE.
TANGLED UP IN CHIPS - "LEFTY"