(Above: View of the main barn from the front 5 acre grass paddock) 
Hopefully most of us are fortunate enough to have never been lost and lonely with no place to call home. Sadly, when these horses come to us from the auction thats exactly what they are....displaced, scared, alone & fearful.
Imagine everything that you have ever known is ripped out from underneath you, you're loaded into a crowded trailer with horses you may or may not know..fights break out, horses are injured...maybe even die. You end up at a strange place filled with other displaced horses, people touch you and handle you roughly. Theres no food, no water, no safe place to lay down and rest your legs...its loud and scary. This is the scenario that occurs when most horses are shipped to livestock auctions to be sold to the highest bidder. Sometimes the whole situation is so traumatic for the horses that they can never get over it. Our goal is to create a safe and happy place for these horses so that they can begin their recovery and start on their path towards a new forever home....
Our main facility is a 7 stall renovated tobacco barn nestled in a quiet valley in the rural area of Washington Depot, CT called "Marbledale". In addition to the main barn we also have a 4 stall run-in shed, a 100'x 200' outdoor sand arena, a 60' sand roundpen and use of over 15 acres of pasture and paddocks. We lease our facility from a very kind and caring family who understands our mission and does alot to help us out. The farm sits on approx. 20 acres and has 4 large grass paddocks and one smaller sand paddock. Our stalls are 10'x10' oak box stalls are are rubber matted for the horses comfort and protection.
QT barn in winter of 2008
Our QT facility is a 2 stall barn located in the Northville are of New Milford, CT and has a 100' roundpen for turnout. We are capable of housing 2 full sized horses for QT at a time of 3/4 smaller equines.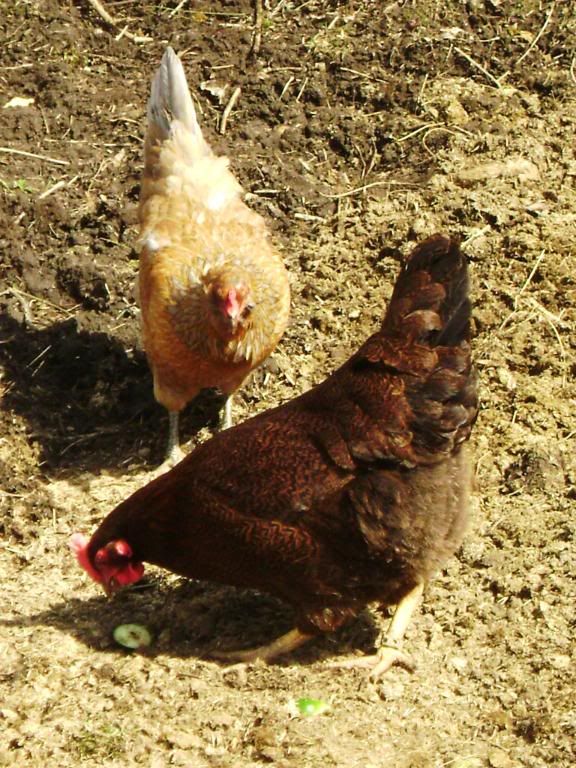 The horses share the barn with our 18 Organic, free-range laying hens. Our "Ladies" are all 1-2yr old hens and are White Rock's, Barred Rock's, Auraucana's, Rhode Island Red's, Light Brahma's and New Hampshire Red's. They are a mixed bag of beautiful girls and do a wonderful job keeping the ticks and bugs at bay in addition to laying gorgeous eggs in shades of browns, blues & greens.
 _________________________________________________________________________
We feed and recommend:
 Blue Seal Feeds
U.S. Animal Of Vermont Ultra Elite Pro-Form
Equi Aid CW Daily Dewormer